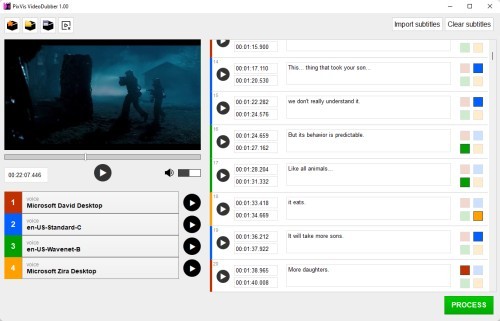 PixVis Video Dubber
Automatic dubbing generator for videos
Easily convert any subtitles in SRT file into an audio dubbing.
Supports Windows SAPI and Google TTS (Text-to-speech) for natural-sounding speech
You can choose 4 different voices for different persons.
Supports many different languages
Automatically optimizes subtitle timing for better experience
Automatically speeds up speech in captions with long text in a short time
Allows you to reduce the volume of the original voices and reduce the original audio volume only when speech is present for maximum preservation of other sounds in video.
Windows SAPI is processed offline on your computer without the need for an internet connection or uploading to the cloud.
Google TTS* needs an internet connection and a Google account.
No subscription or monthly fees. This is one time payment software.
Available for Windows, x64 Portable version.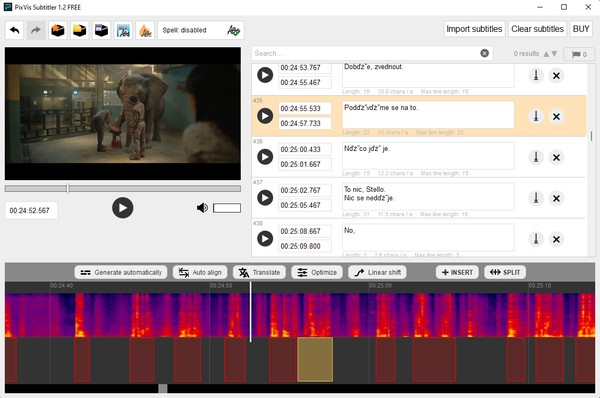 PixVis Subtitler
Edit subtitles for video with AI functions
Automatically recognize speech in different languages
Automatically generate subtitles with just one click
Automatically sync misaligned subtitles to audio
Easily translate subtitles to different languages
Optimize subtitle timing for better experience
Spell checking available for different languages
User-friendly drag & drop interface
Audio spectrum available for easier editing
Burn subtitles in video
PixVis Subtitler comes in three editions
We offer FREE version, PRO version and MAX version. Compare the different editions.
Available for Windows, x64 Portable version.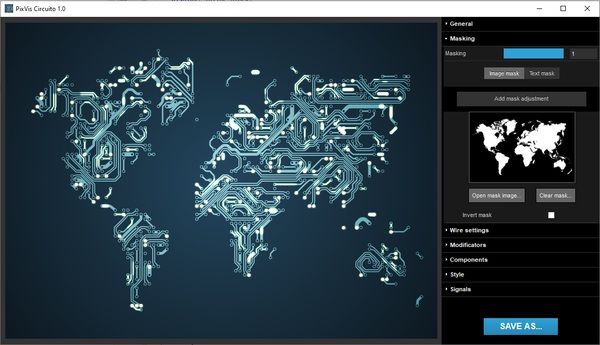 PixVis Circuito
Generate images of electronic circuits
The application can generate images of electronic circuits by any mask or by typed text.
Export circuits in bitmap PNG or in SVG vector format
You can change colors, thickness and appearance of wires, add microchips, infuence direction of wires and more.
Rendered images of electronic circuits can be exported in PNG format. You can export even several layers and later edit layer in Adobe Photoshop. Or export circuits in SVG vector format. Circuits in vector format can be edited in Adobe Illustrator and similar software.
Available for Windows, x64 Portable version.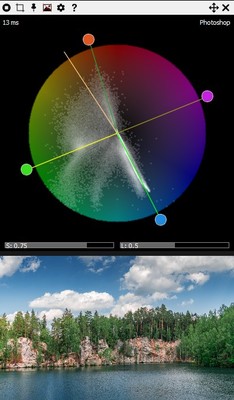 PixVis ScreenScope
A vectorscope utility for easy color grading
Analyze anything on your desktop. Select and capture any region of screen in real-time.
Find perfect color combinations
Tools for finding color harmony: complementary, analogous or triadic colors directly in the vectorscope.
Switch between open applications, the Screenscope remember region for each application.
Compatible with Adobe Photoshop, Lightroom, DaVinci Resolve, Adobe After Effects and more.
Available for Windows, x64 Portable version.